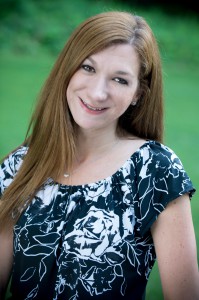 Hi, I'm Suzanne Hermus.
I help career women who don't feel seen, heard or respected to overcome self doubt in order to live a more passionate, joyful life.
I've experienced the devastating effects of low self esteem, self doubt, and negative self talk in my own life, and I've also learned how to overcome all of that to start my own business, and help people lead more amazing lives… I've become a leader.
If you'd like to learn more about how you can overcome self doubt and insecurity, and go on to live the life you've always wanted, take a look at the free introductory session here.
But just in case, here's a little more about me…
http://crochet247.com/tag/yarnstash/ Who I am today
I wasn't always who I am today. I was once full of self doubt and insecurity. My negative inner self talk ruled my life. It wasn't until it got to be too much to handle that I sought out answers. For me, that answer came in the form of a life coach.
After starting coaching, I went from a woman with low self esteem, who was negative about everything, to a confident, inspired woman who no longer sought the approval of others. I have the courage to try new things. I became the master of my own life.
http://jamarley.com/it-was-just-a-bike Why I coach
After seeing such a dramatic change in myself, I become inspired to help other women who shared my situation. I left my corporate job, and was trained as a Certified Life Coach. I am now doing what I love, and feel truly aligned with what I do.
I am constantly inspired by the transformation I get to witness in the lives of my clients. I get to guide people to confidence, self worth, and happiness that makes them feel whole, and I get to experience the same for myself.
Finding my confidence has opened up a new way of living for me, and I want the same for you. If I can change, and find strength, courage and happiness, anyone can.
How about you?
Together, we will go on an incredible journey that will guide you to gain confidence, and find your self worth so that you can live an extraordinary life. If you're done waiting for life to come to you, and you're ready to live the life you've always wanted, don't wait any longer. Find out more about how you can experience transformation, just as I have.
Schedule an introductory session with me here. It could be the best decision you've ever made. It was for me.
Warmly,
Suzanne Hermus, CPCC, ACC
Sign up for an intro session today!