Some people spend their entire lives battling with low self esteem, lack of confidence, and insecurity
…but there are people who learn how to overcome all of this, and go on to live amazing, fulfilled lives.
What kind of life do you want to live?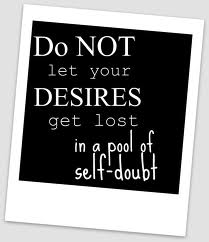 The kind where you are…
A victim to your "negative self talk"
Always thinking "I'm not good enough" and actually believing it
Never feeling seen, heard or recognized
Or…
Do you want to be the kind of person who has the confidence to go after what you want in life?
The kind of life where you…
Are able to fully express yourself freely without fear of judgement
Happily try new things…
Reach goals that once seemed impossible
Are able to take steps to attaining whatever you want in life, whether it's a new job, hometown, significant other, or anything else
Open up your adventurous side, and be playful again. Bring in the opportunity for passion, and joy…
We all have things in life holding us back. You can choose to ignore it, and hope it goes away – but by now, you probably know that doesn't work. The other option is to choose to do something about it.
Overcome Self Doubt, Live an extraordinary life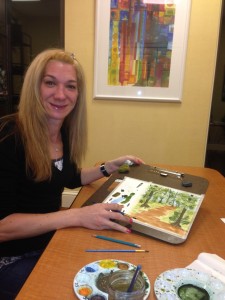 Hi, I'm Suzanne. I'm a certified life coach, and it's my job to get you from where you are now, to where you want to be in life, even if you don't think it's possible. Don't worry, I've seen it all, and I know what we need to do to get you unstuck. Many of my clients face the same kinds of problems.
Does any of this sound familiar?
You feel trapped by your situation, but you don't know how, or you think you're unable to make a change
Others take advantage of your generosity and goodwill, and don't give you the credit you know you deserve
You don't feel recognized, valued or appreciated by you co-workers, your family, or both
You have anxiety meeting new people, trying new things, or branching out of your usual routine
You struggle to create deep, meaningful and supportive relationships with new people in your life
There is a better way. Imagine what it would be like to…
Find y

ourself in a job that is meaningful to you, working with kind hearted people like yourself

Wake up everyday feeling confident, carefree and happy
Know that what you do is valued by your workplace, and your family
Well you can, and I know this for a fact. I know this, because I've been where you've been.
Say goodbye to self doubt and insecurity holding you back in life, and hello to the new confident, empowered you.
With life coaching, you will:
Identify your inner saboteur, and take back control of your life
Experience a greater sense of confidence and self worth in all areas of your life
Feel seen, heard and respected. Finally be recognized for all that you do…
But, don't take my word for it…
I learned the hard way, through trial and error, but you don't have to.
Rather than tell you how great I am, allow me to quote what others have said about my work…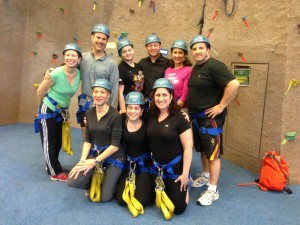 (See more client success stories, and find out how I've changed the lives of people just like you here)
"The results are astounding, and I can tell that I am living as my authentic self now more than ever. Something just clicks, and she helped me click right into place."
"I would encourage anyone looking for a Life Coach to get in contact with Suzanne, she will help you create the life you want to live."
Create the fulfillment, confidence, balance and passion in life that you so deeply desire, but haven't been able to attain.
You don't have to be your own worst enemy. Sign up for a "Change is Possible!" Intro session. Free.
Sign Up for a Free Introductory Session Today
"With Suzanne's wisdom and knowledge I was finally able to see in a clear manner what I needed to do. Today I love my life and I got the dream job that I had always thought about but never believed would appear."
Working with Suzanne was the best decision I made for myself in years."
My question to you is this. If not now, when?
Why not finally take the step to improve your life in a way that is going to carry over to every aspect of your daily happiness, fulfillment and ability to be in amazing relationships. Why not invest in yourself and your future, by giving yourself what you deserve. A chance to get over this once and for all.
Find our more about your free 60-minute "Change is Possible" Introductory Session today
"A friend introduced me to Suzanne and that was the day my life changed. We began working together and suddenly my life was beginning to change in the direction I wanted it to go."